News
Star Wars Ewok Dog Costume Now Available 06/27/2014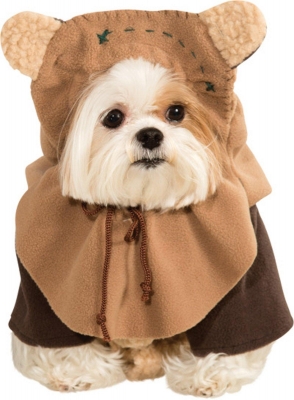 If you're into Star Wars in such a big way that your whole family AND your pet have to join in the fun, then you're going to love this Star Wars Ewok Dog Costume. It's about the cutest Star Wars pet costume we've seen...
This officially licensed Star Wars costume comes in four sizes, small, medium, large and extra large and includes a shirt and headpiece.
Check it out HERE at JediRobeAmerica.com. PLEASE NOTE: This costume does not include the dog.