News
Comic-Con International San Diego 2018 06/27/2018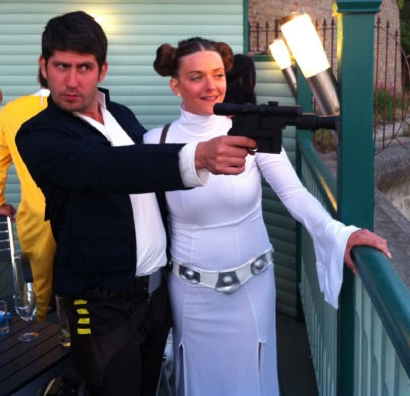 Movie and TV panel announcements for San Diego Comic-Con 2018 are making the news this week.
On Tuesday we learned Star Wars fans can look forward to a panel on Thursday, July 19, with Dave Filoni and special guests celebrating the 10th anniversary of Star Wars: The Clone Wars which ran for six seasons.

There is less than a month to Comic-Con International San Diego 2018 so now is a good time to get your Star Wars costume ready. At JediRobeAmerica.com, our Star Wars Costumes are comfortable, clothing quality which you can easily wear all day. This makes all the difference when you are spending hours on your feet with crowds of people. We have a full range of Star Wars costumes in stock, ready to ship to you anywhere in the US.

You can find our Star Wars Adult Replica costumes HERE, perfect for cosplaying and enjoying the event.