News
Stormtrooper Mirror Film Helmet Lenses 05/01/2018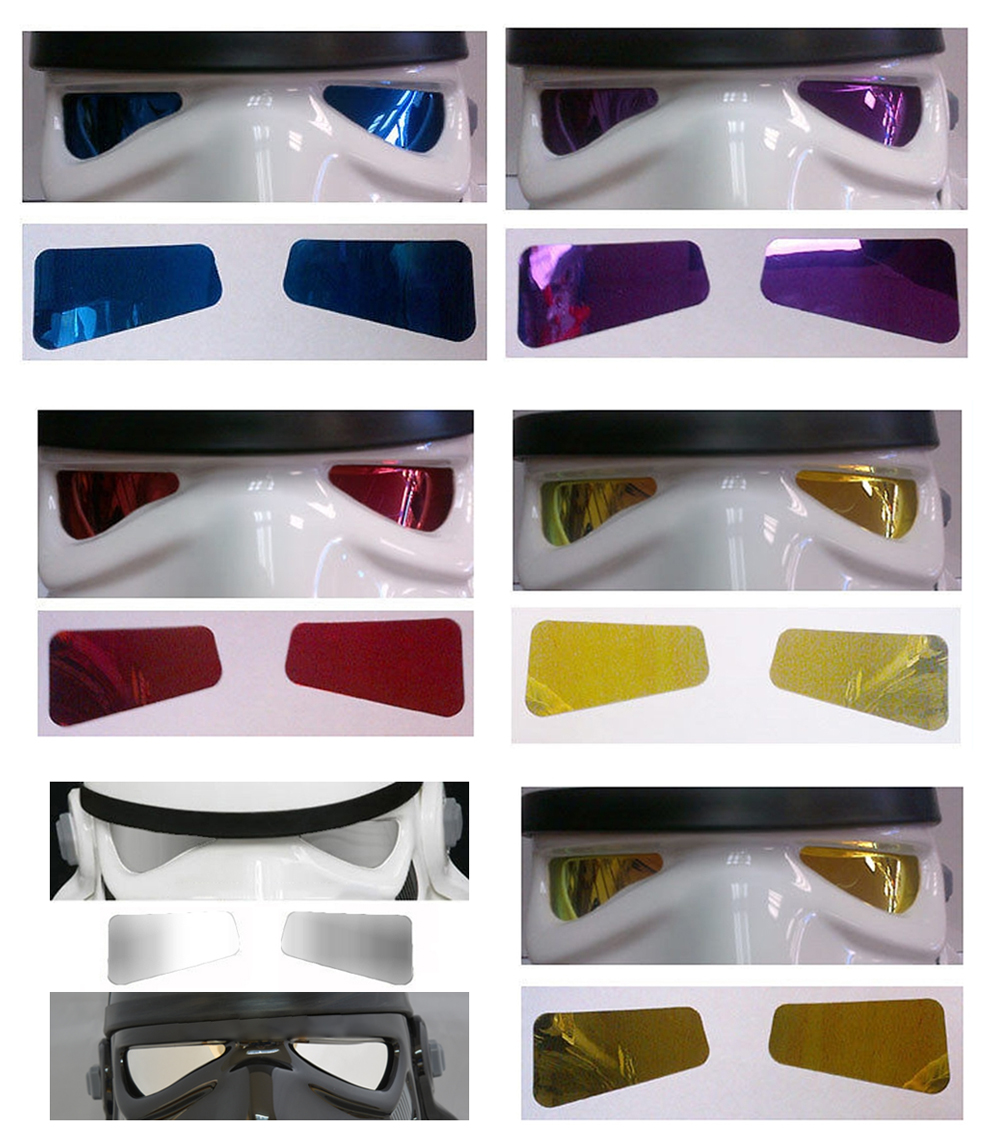 Finding the right lenses for your Stormtrooper helmet can be very difficult. JediRobeAmerica offers purpose made replacement Stormtrooper Mirror Film Helmet Lenses which are fun and great value for money.
The lenses will fit most helmets and can be glued or taped into position. They are simple to trim and install. From the inside, they are clear and easy to see through.
Our Mirror Film lenses are available in 6 colors: Blue, Purple, Red, Yellow, Silver and Gold. They are priced at $6.99 a pair and you can find them here.
Can't decide on a color, or want to change your Stormtrooper helmet with your mood?
Why not try our special offer 5 pack including red (which is great for Inferno Squad helmets), blue, gold, yellow and purple. Only $22.39 available here.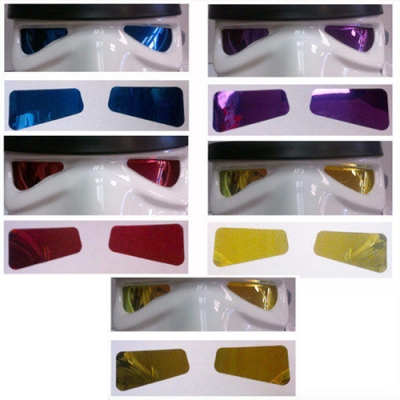 Check out what some of our Etsy customers have to say:
Chris: "These worked perfectly for us! Easy to cut and install. We could see thru them clearly. They look super cool too, with their "mirrored red" characteristic. Not for the hardcore 501st level of costuming - for that you need to use molded 2423 acrylic....but for our purposes of building some really cool Inferno Squad helmets for the kids - these lenses were perfect. Great price too!"
Jim Schubert: "Great seller....fast shipping...love the colors!!"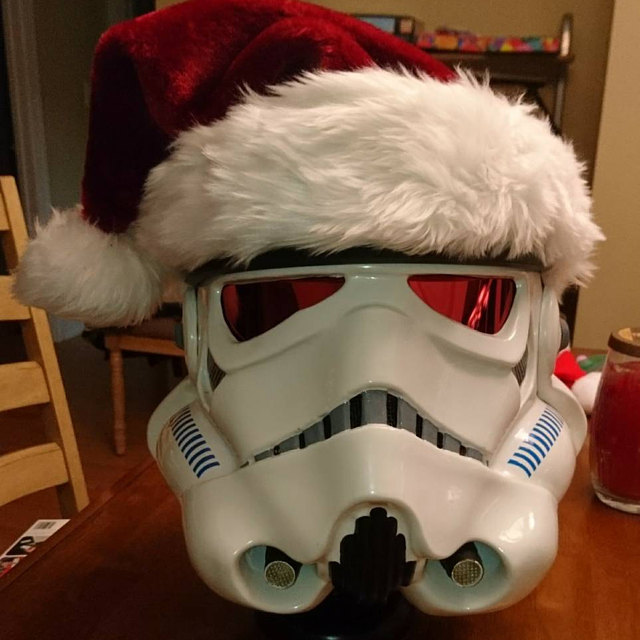 Christine Lee: "Really made for a nice holiday effect for my TK helmet. Easy to install, shipped quickly. Thanks!"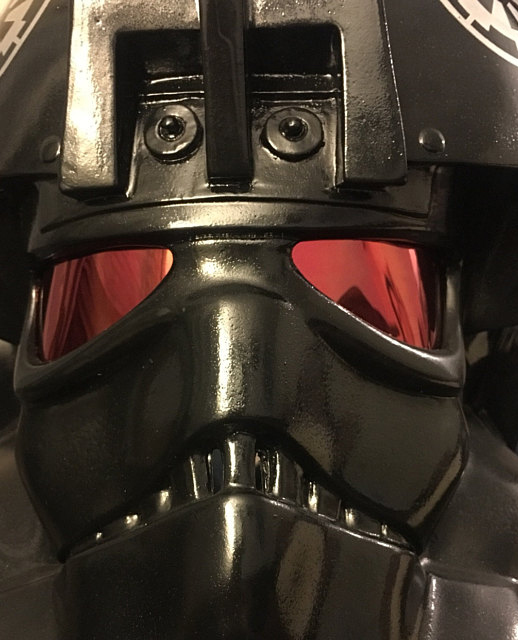 Roger Cortez: "They look really good"