News
Star Wars Shadowtrooper Costume 03/29/2018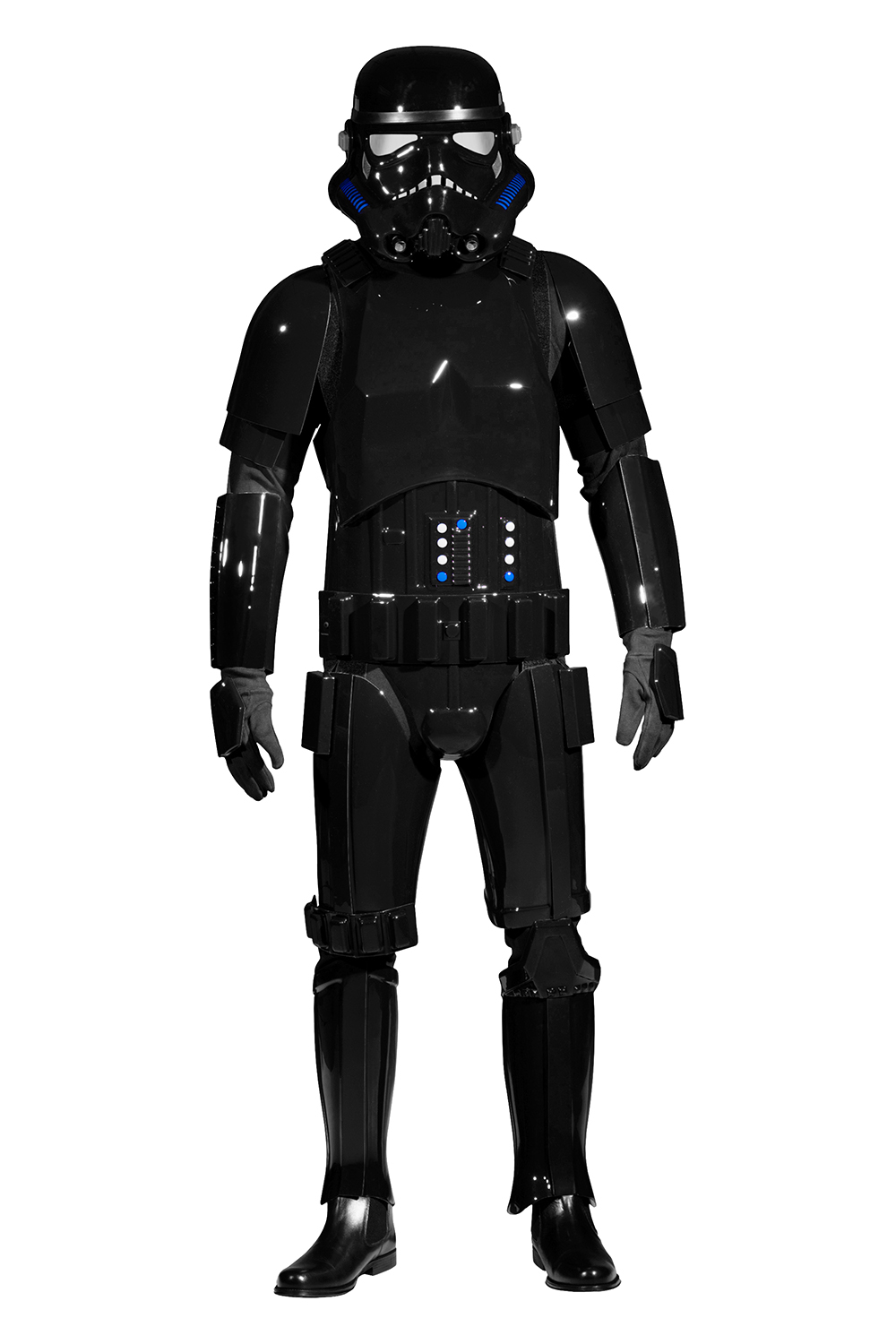 Shadowtroopers are an elite Stormtrooper unit with distinctive black armor. Originally created for the Star Wars comics, they quickly became a fan favorite among cosplayers and were made canon in the Battlefront (2015) videogame.
At JediRobeAmerica we are proud to present our complete Star Wars Shadowtrooper Armor Costume package - undoubtedly one of the best available.
Our Shadowtrooper Costume is ready-to-wear out of the box with all the necessary accessories included. The accessories are designed for comfort and practicality. All armor parts are supplied fully strapped with velcro and instructions on how to kit up.
We are the only supplier who offers this costume in three sizes: Reduced, Standard, and XL Extended. The reduced armor is perfect for a height range from 5'2" to 5'8" while still allowing full mobility in the arms and legs. The XL Extended offers extra room in the arms and legs for bulky muscles, so if you work out with weights, this armor can still work for you. Once we receive your order, we will send you a size confirmation email to narrow down the fit to be as precise as possible.
In addition to the armor and accessories, you will also receive an E-11 Blaster Prop with holster, as well as the Shadowtrooper helmet with mirror gray lenses.
The Shadowtrooper Costume Armor package is a very beautiful costume and you will not be disappointed.
For additional information, check out the Star Wars Shadowtrooper Costume Armor Package with Accessories - Ready to Wear Orignal Shadowtrooper listing on our website, www.jedirobeamerica.com.