News
March 2018 Comic Cons 02/27/2018
Convention season 2018 is well underway as we head into Spring...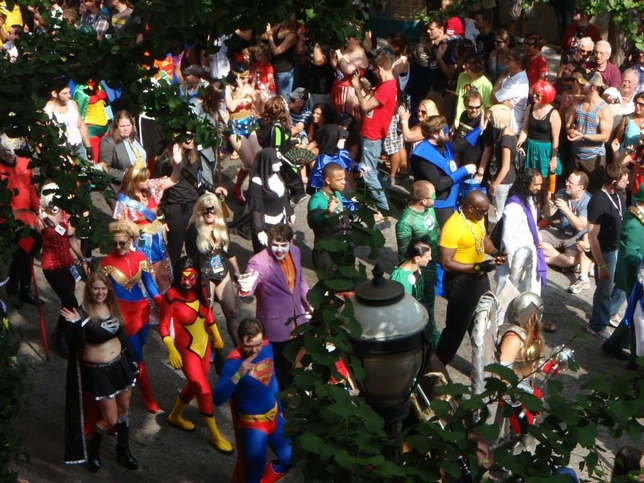 If you've never been, Comic Cons are a great place to meet the artists and creators of your favorite comics, to get autographs with Film/TV characters, to search vendor's tables for unique collectibles and to immerse yourself in the celebration of popular culture.
For Star Wars fans, you can be sure there will be Star Wars guests to meet and greet, plus lots of cosplay opportunities. Going in costume takes this experience to the next level, making it easy to spot your tribe and to meet other nerds, geeks and fanboys.
You can find a range of Star Wars Costumes
HERE
, and our Replica Costumes
HERE.
Please check the individual event for times, tickets and guest listings.
Coming up this weekend 1-4 March 2018:
Emerald City Comicon - Seattle WA
Inifinity Toy and Comic Con - Orlando FL
San Jose Super Toy, Comic Book & Collectible Show - San Jose CA
VA Comicon - Richmond VA
Murfreesboro Anime and Comic Kon - Murfreesboro TN
Buckeye Comic Con - Columbus OH
Philadelphia Comic-Con - Essington PA
Rest of March
9-11 March 2018:
Lexington Comic and Toy Convention - Lexington KY
Women of Wonder Con - Dallas TX
Fantasticon Toledo - Toledo OH
Hero Hype Convention - Miami FL
Madison Comic Con - Madison WI
Central Jersey Comic Book Show Manahawkin - Manahawkin NJ
16-18 March 2018:
Permian Basin Comic Con - Midland TX
Clearwater Comic Con 2018 - Clearwater FL
Dyersburg Comic & Pop Culture Con - Dyersburg TN
NC Comicon: Oak City - Raleigh NC
Lehigh Valley Itz-A-Con - Allentown PA
Cleveland Comic Book and Nostalgia Festival - Westlake OH
River Region Comic Con - Montgomery AL
Albany Comic and Toy Show - Albany NY
Atlanta Comic Convention - Atlanta GA
23-25 March 2018:
WonderCon - Anaheim CA
Collective Con - Jacksonville FL
Philly Comics & Cosplay Day - Philadelphia PA
CalusaCon - Fort Myers FL
Gem City Comic Con - Dayton OH
SC Comicon - Greenville SC
Four State Comic-Con - Hagerstown MD
Shoff Promotions Comic Book and Non-Sports Card Show - Annandale VA
30 March - 1 April 2018:
Indiana Comic Con - Indianapolis IN
Awesome Con D.C. - Washington DC
Mulberry Comic Con - Mulberry AR