News
Darth Vader & Clone Trooper Dress Up Set 06/26/2014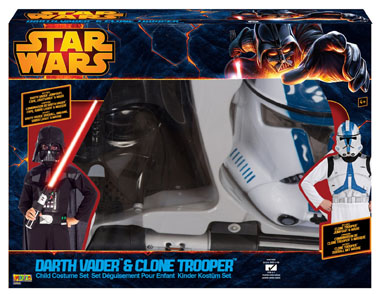 At JediRobeAmerica.com we are always excited when we list a new product, and this week we are thrilled to have listed the Star Wars Darth Vader & Clone Trooper Dress Up Set .
This dress up set makes the perfect gift for the young Star Wars fan in your life. Or make it the best Halloween ever when you buy this set and get two costumes in one exciting package.
It includes a Darth Vader jumpsuit, cape, lightsaber and mask, and a Clone Trooper jumpsuit and mask all in one box for just $46.99 plus shipping and handling.
So why wait when there are only 181 days until Christmas and 126 days until Halloween? Get yours today at www.JediRobeAmerica.com.