News
Darth Maul Replica Costume 06/20/2014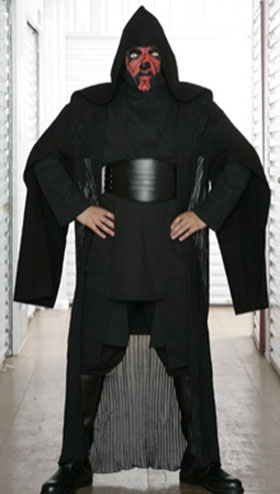 Don't miss this once in a lifetime deal.
Our Darth Maul Sith Costume is on sale now for the unbelievable price of just $124.99. This beautiful replica from Star Wars The Phantom Menace, is made from new wool and usually sells for $199.99. It includes not only the inner coat, outer coat, pants, scarf and robe, but also the unique Darth Maul belt.
This is a brilliant deal. So whether you just want to be a Sith lord, or you are planning your Halloween costume early, you won't want to miss this opportunity.
Visit us today at www.JediRobeAmerica.com to take advantage of this one time offer.