News
The Dark Empire 08/08/2017
Welcome to another profile in our Star Wars Costuming Groups series.
Thanks to Jerome for talking to us about The Dark Empire.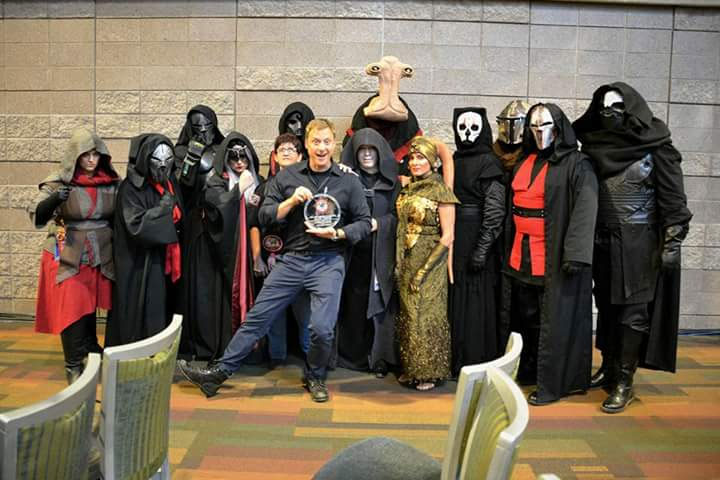 Who are you and what do you do?
My name is Jerome Lamberth, I am known in costume as Darth Rokahn. I am the Tyran'ari (Public Relations Officer) and also the Sedriss (local leader) in Arizona for The Dark Empire. TDE 248.

I'm fortunate that my jobs touch on most of what we do within our club. I can frequently be found on our forums and in social media helping people interested in joining and/or needing costume advice

Where are you located?
Phoenix, Arizona

How long has the group been going?
The Dark Empire is officially 10 years old as of this year, having started in 2007. While some may be having fun in the sun we are celebrating our 'Decade of Darkness'!

How did you start?
I became interested in organized costuming about 3 years ago and numerous comic conventions. I had heard of other clubs but I didn't see myself as a face character from the movies and my biggest love has always been the Old Republic era of Star Wars.

After doing some searches online I stumbled onto The Dark Empire and fell in love. I then began putting together what would become my costume but I knew it would be difficult to do this alone. I had some friends in other clubs and after speaking to one of them we quickly found some like-minded souls and we would go on to become the founding members of the Twin Suns Spire here in Arizona. And in 3 short years we grew from the initial 5 members to 20 as of this writing.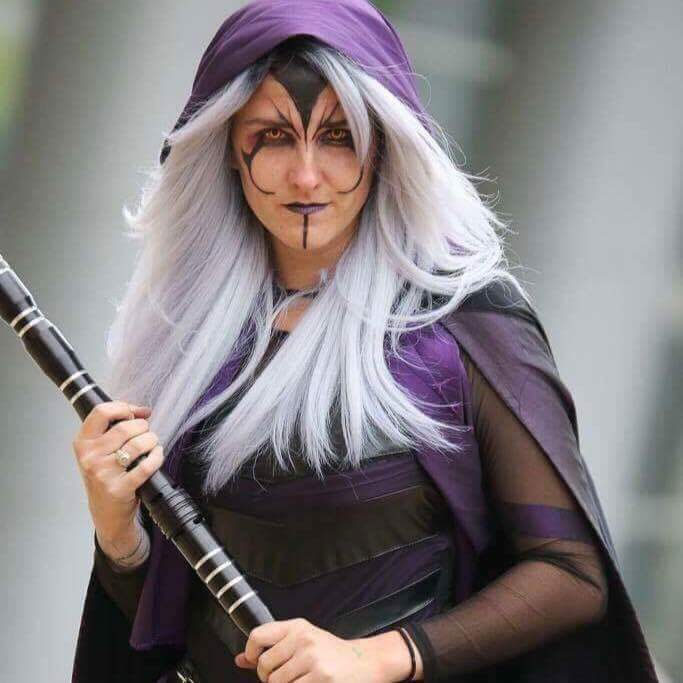 How many members do you have and are you looking for more?
Currently The Dark Empire has 404 members spread over the globe and we are always looking for more! I've been blessed in that the other clubs around us locally have been very supportive and inclusive so I have been trying to translate that into TDE as a whole by being as active and open as I can on our forums and social media.

It helps new people interested in any club if they know they have a built in support network to guide them in creating their costumes, whether you're in California, Belgium, the U.K., or Brazil!

How many events do you roughly attend a year?
On a local level I personally attend anywhere between 5-10 events a year including comic conventions, charity, and sporting events. Sometimes more depending on what is going on that year (such as the new Star Wars movie premieres).

Is there a particular charity that your group supports?
We don't have specific charities that we support financially as we do not accept any forms of cash or funds. We do however support some on local levels with attendance and awareness such as Hillsides in Pasadena, California and Arizonans for Children in Phoenix, Arizona.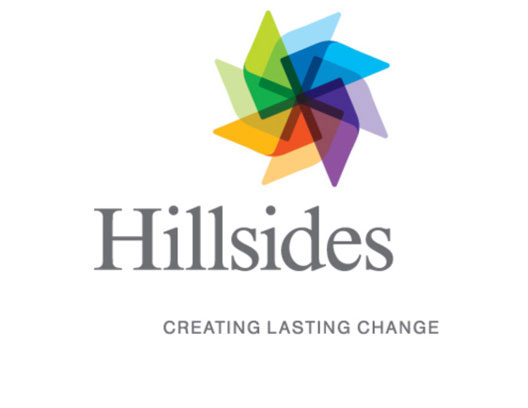 Essentially what we do in instances like this is we are there for the children. We show up, dance, play games, and if allowed we take pictures with them to make it an immersive Star Wars day for these foster children. Their individual situations may be less than ideal but that doesn't mean we can't help bring smiles to their faces and have fun doing it!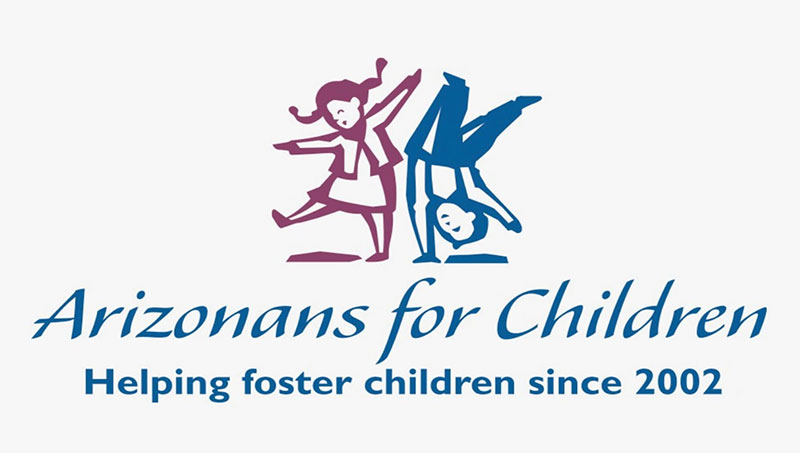 What characters are in your group?
Primarily we are a custom Sith club but we also allow for a variety of other designs such as custom or canon smugglers, pirates, agents, and non Mandalorian bounty hunters such as Cade Bane or Bossk.

Do you have Star Wars canon/non-canon (Legends) characters?
Indeed we do! We don't differentiate between canon and non-canon in that, if it appeared in a Star Wars video game, movie, novel/comic then it is all canon to us.

As we are dark side aligned for characters you will see some characters that appear in other clubs as well such as The Emperor, Darth Maul, Darth Vader, Anakin Skywalker, Cade Bane, Royal Guards, and so on. But we do not have characters like Stormtroopers, Scout troopers, Snowtroopers, Mandalorian mercenaries, TIE pilots, etc.

One of our biggest draws, since we are primarily a custom Sith club, is The Old Republic as that was the zenith of Sith power as we currently know them. So it is not uncommon to find custom Sith in our club that come from that era.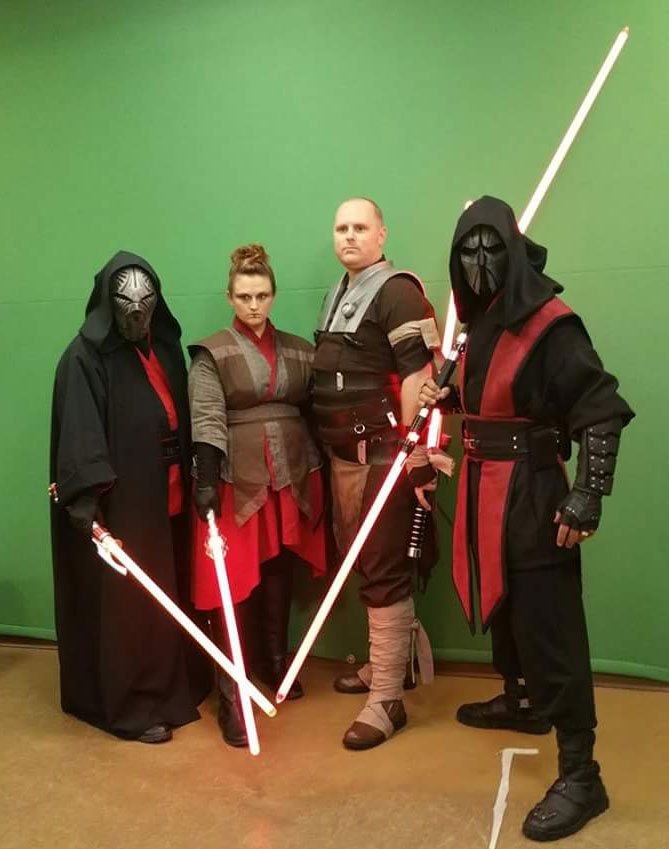 What entry requirements do you have?
To join you must be 18 years or older. Most of our costume requirements are on our website but specifically you will want to make sure you have unedited and separate front, back, and both sides of your costume (meaning don't take one picture and crop out pictures from it).
In addition to that close up shots of your mask, belt, boots, gloves, and so on may be required depending on what you have built for your costume. And by unedited I mean don't go into Photoshop and create a catchy JJ Abrams lens flare or enhance your lightsabre glow or gradient to accent the look of your costume.

What do you love about Star Wars and cosplay?
I love the people that I have met, the friendships I have made, all of the antics that go into putting on a solid event, and hanging out afterwards at a local restaurant to decompress and relax!

What's the best thing about cosplaying for charity?
There is a lot to love about all of it. Watching the kids light up as they see real life Star Wars characters come into the room and bringing attention to worthy causes (such as children's hospitals, foster children networks, Make A Wish foundation, Boy/Cub scouts to name a few).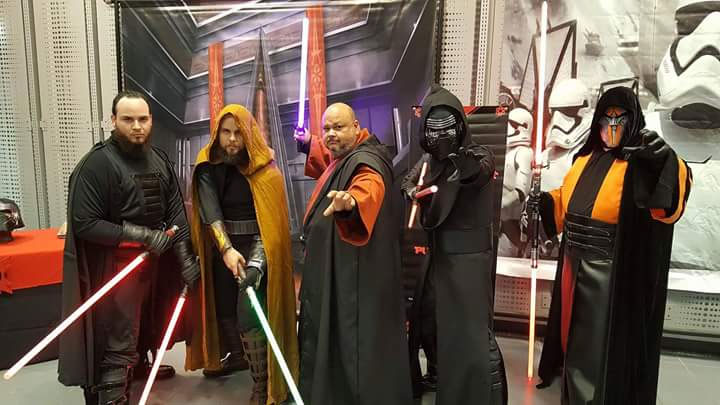 If any of this sounds interesting to you please don't hesitate to reach out to us on our webpage and/or our forums. We can be found at thedarkempire.org
Facebook: The Dark Empire
Twitter: @TDEofficial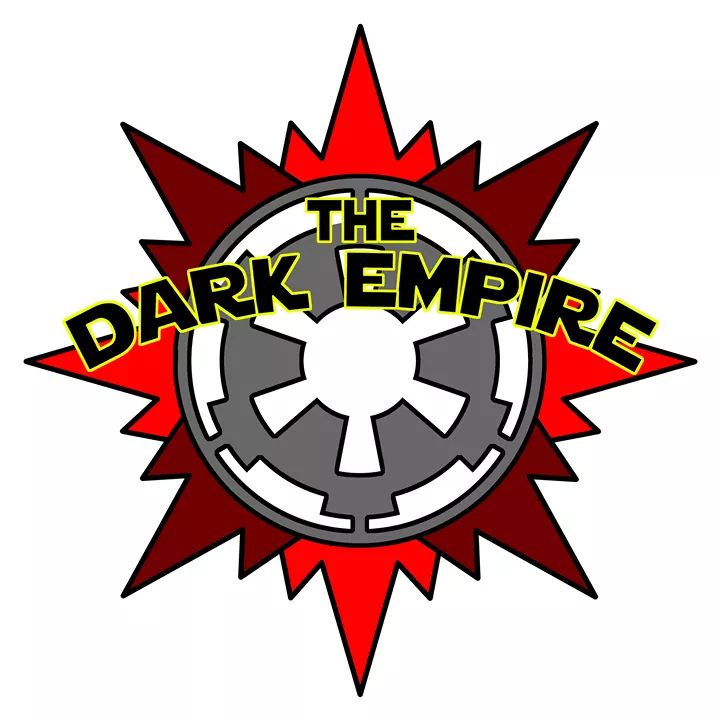 If you would like us to feature YOUR costume group, please contact us for more information HERE.
JediRobe America and the StormtrooperStore are NOT affiliated or endorsed by any Costume Group.