News
WIN $100 in Vouchers 07/06/2017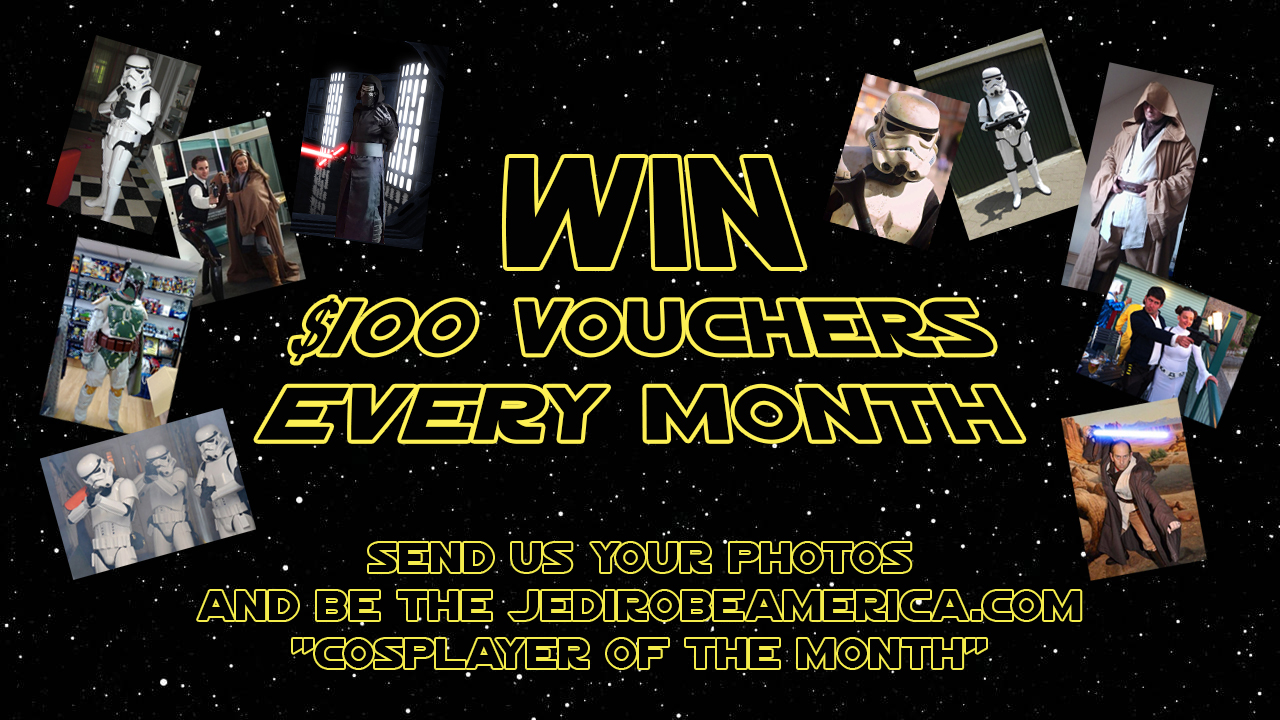 JediRobeAmerica.com announces "Cosplayer of the Month"
Here at JediRobeAmerica we love hearing abour your Star Wars cosplays.
To celebrate, we are launching our Cosplayer of the Month.
Send us your cosplay photos of our costumes and you will be entered into our monthly draw to win $100 worth of JediRobeAmerica.com vouchers to put towards your next cosplay.
May the Force Be With You....
Terms and conditions apply.