News
Up to 40% Off Sale Now On 05/26/2017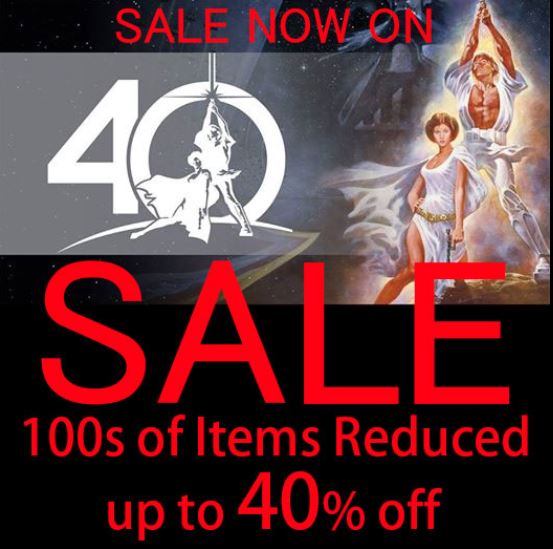 Star Wars was launched 40 years ago on May 25, 1977. To celebrate the beginning of what was to become one of the world's most successful and iconic franchises, we have launched our JediRobeAmerica sale on 100s of Star Wars items.
Check out some of our best deals...
Star Wars The Force Awakens Kylo Ren Replica Costume including Belt
which was $209.23, now selling for just $169.99. This is an incredible deal on a superb replica costume and belt. Not to be missed.
Our
Han Solo A New Hope and Empire Strikes Back Replica Costumes
have also been deeply discounted from $159.99 to $119.99. These are two of our top sellers and for good reason. These costumes include the Han Solo shirt, pants with striping down the side and a detailed Han Solo vest or jacket. Together with the iconic Han Solo Belt and Holster, now selling for $69.99, this is a truly amazing deal.
At just $144.99, our
Star Wars Darth Maul Black Sith Costume including the Replica Darth Maul Robe
and Belt
is a steal. This Darth Maul Sith costume as seen in Phantom Menace, is the finest example and would make anyone feel like a Sith.