News
Special Offer Han Solo Blaster / Belt Bundle 05/09/2017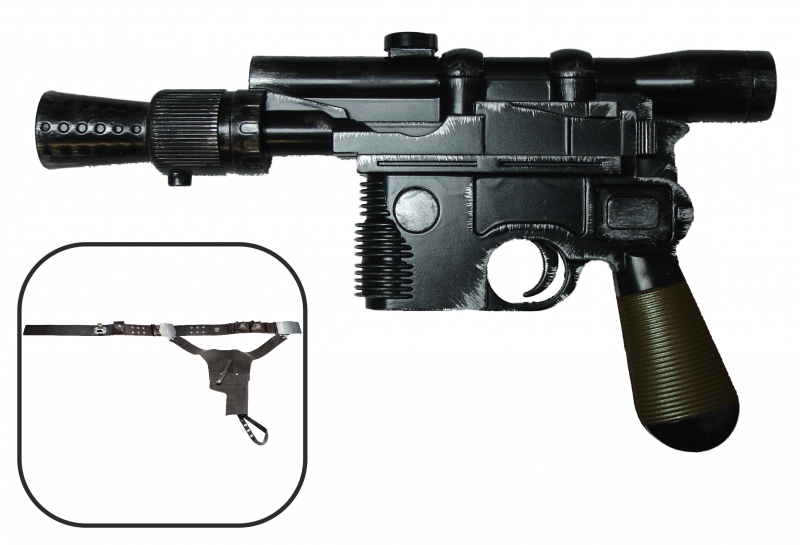 We are excited to announce this SPECIAL OFFER Han Solo Blaster DL-44 and Han Solo Belt and Holster bundle. For the first time, we are now offering these two popular products as a set, saving you money.
These beautiful Han Solo Blasters are custom painted and weathered by hand exclusively for JediRobeAmerica, making every blaster a little unique.
This plastic blaster began as an original Lucasfilm Toy Blaster which has been sprayed with a number of coats, then weathered and sealed to give the Blaster its authentic replica look.
As part of this special offer you will receive an original custom-made replica Han Solo Belt and Holster is exactly as worn in the films.
The detail of this replica belt is excellent. You will not be disappointed.
Buy yours from JediRobeAmerica today.