News
Buy Your Star Wars Costume NOW for SWCO 2017 03/28/2017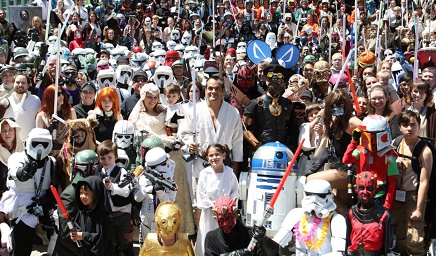 13th - 14th - 15th - 16th April 2017
Orange County Convention Center - Orlando - Florida
March has been a busy month this year for JediRobeAmerica.com. Why? Because Star Wars fans are descending on Orlando, Florida, for Star Wars Celebration Orlando 2017 in mid-April.
It seems many of you are going in style and possibly attending the Cosplay Contest.
We are fully stocked on all
Obi Wan Kenobi, Anakin Skywalker, Anakin Skywalker Sith, Darth Maul, Kylo Ren, Han Solo, Princess Leia
and many more Star Wars costumes.
Orders shipped to US customers will take 3 - 8 business days, so order NOW to have your costume in good time.
CALL NOW FOR ASSISTANCE ON
646 233 3353
Save