News
Lando Calrissian at Star Wars Celebration Orlando 03/13/2017
The list of Star Wars actors appearing at Star Wars Celebration Orlando continues to grow, which is great news for fans hoping to grab an autograph. Check out the latest announcement: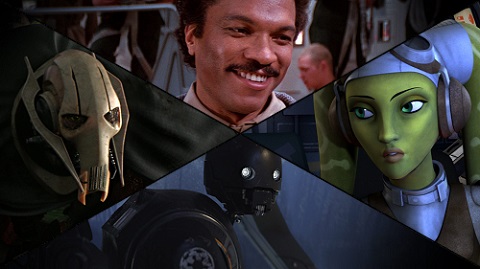 Billy Dee Williams (Lando Calrissian), Alan Tudyk (K-2SO), and Vanessa Marshall (Hera Syndulla, Star Wars Rebels), along with Matthew Wood (supervising sound editor at Skywalker Sound and voice of General Grievous), are officially coming to Celebration.
They will be signing autographs at the Star Wars Celebration Autograph Hall in Orlando this April, The Topps Company and Authenticators, Inc. announced today.
Celebration has long been the only place to see and meet stars and creators from across the Star Wars saga, from the original trilogy to animated series like Star Wars Rebels, and now, Rogue One. Your toy shelf is going to have some serious competition.
Source: StarWars.com
With just one month to go before the start of Star Wars Celebration, now is the time to get your Star Wars Costume.
We are here to answer all your questions, and to offer any advice. Visit www.JediRobeAmerica.com or call us at 646 233 3353 for more info.