News
Star Wars Authentics at SWCO2017 03/08/2017
An Autograph Awakening: Star Wars Authentics at Celebration Orlando 2017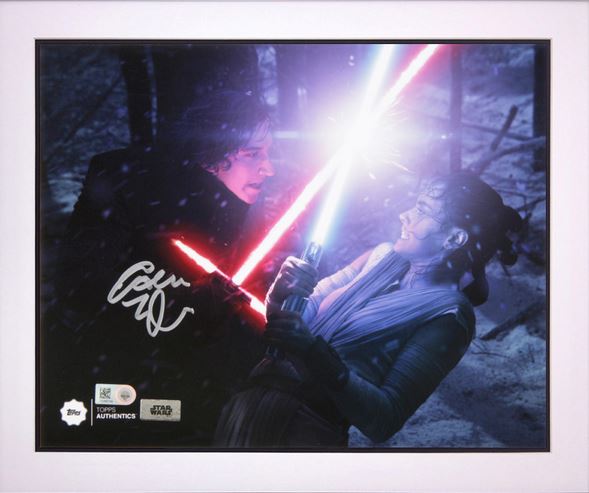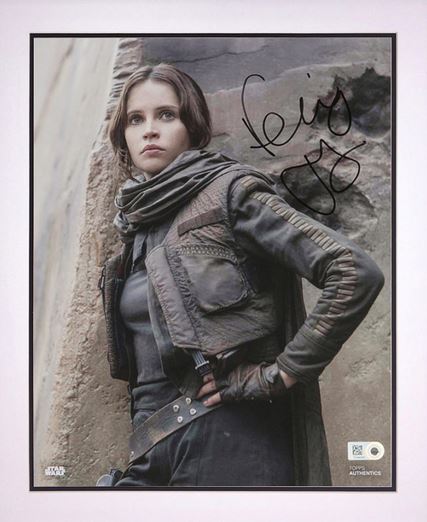 We've got some great news here at JediRobeAmerica for all Star Wars fans who just love to collect Autographs.
There would be nothing better than to have a genuine signature from one of your favorite Star Wars characters. This is where Star Wars Authentics come in.
Since 2002, the Star Wars Celebration autograph hall has been the best place for fans to meet cast and crew from the entire Star Wars saga.
It's not only a chance to meet the stars, but also a great opportunity to take home an autographed photo or item. At Star Wars Celebration Orlando 2017, those autographed items are even more special thanks to a new collaboration between Lucasfilm, Topps, and Authenticators, Inc.
In December 2016, Topps, Authenticators Inc. and Lucasfilm launched StarWarsAuthentics, an exclusive online destination for authenticated autographed photos from iconic Star Wars actors.
Imagery comes direct from Lucasfilm's own library of high-quality photos printed using Topps' technology. In addition to that expertise, a new authentication process offering fans unprecedented peace of mind and assurance of the authenticity of their photos is coming to Star Wars Celebration in April.
Source: Star Wars News

For fans that can't make it to Star Wars Celebration, StarWarsAuthentics is the best place to find these new, high-quality authenticated items. Today, the site offers autographed photos, official photos, trading cards, and wall art.
Planning on making the trip to Star Wars Celebration Orlando 2017?
Then look no further than us HERE at JediRobeAmerica, for all of your Star Wars Costume & Accessory needs...
Save
Save
Save
Save
Save
Save
Save
Save
Save
Save
Save
Save
Save