News
Star Wars Celebration Poster 02/23/2017
Lucasfilm has unveiled the official artwork for April's Star Wars Celebration convention.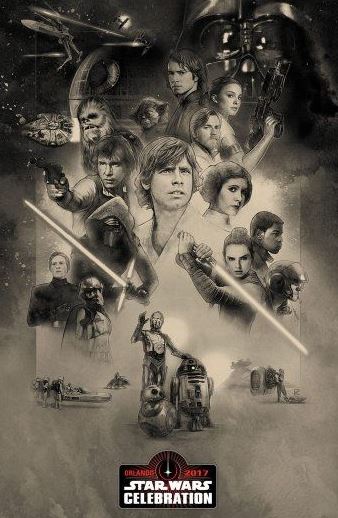 It certainly looks like All your favorites are included as well as the cast of Rogue One: A Star Wars Story. We love that.

The poster, tying in with the Thursday afternoon 40th anniversary panel at the four-day event, features the main characters in each of the trilogies of what's become known as "the Skywalker Saga" portion of the franchise to date, with a particular focus on the Force Awakens cast.
Source: Yahoo TV
It is fair to say that here at JediRobeAmerica, we approve of this awesome artwork.
Save
Save
Save