News
Star Wars Covertec Belt Clip Reviews 02/14/2017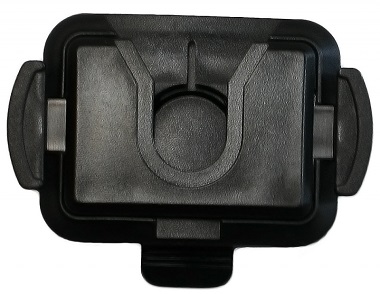 Our Covertec Belt Clip is one of our most popular Star Wars costume products and for good reason.
This handy little device is perfect for attaching your lightsaber hilt securely to your Jedi belt. Given that it is exactly as seen throughout the Prequel Trilogy, it is not only useful, but also looks great. At just $15.99, it is great value and the perfect addition to your Jedi or Sith cosplay costume.

Take a quick look at what happy customers are saying:

Schmem: This is the second belt clip I've ordered and I love it just as much as the first one. Thanks again!
It took me a while to figure out that the clip wheel was actually included with the clip, which is silly; I just never thought to really examine the clip until way after I'd purchased it. But either way, this was a great purchase! I've already bought another. Shipping was very fast, too. Thanks!

daamovieguy: Works great, and the turnaround time on receiving this was amazing. Got in a matter of days.

Andrew Hillum: Great value for key bit of outfit. Really quick shipping too.

Eric Schroeter: Fits my Kyberlight light saber perfectly, TY

Greg Howard: works great with my Saberforge lightsabers

Allison Hill: Love it! Perfect for my Anakin costume.

Andrew Barragan: Great item and very well made. Recommended!

Meagan B.: looks and works awesome with my saber

We think you get the idea.

Because not all lightsabers come with the required circular attachment on the hilt for the Covertec clip to work, we supply a spare circular wheel with every Covertec clip we sell. This means that virtually any lightsaber can be adapted for use with the Covertec clip by simply gluing the wheel onto the hilt or by using a small screw to attach it.
Check out how to do this in our step by step photos below: