News
Star Wars Gets the Silly Treatment 02/13/2017
What happens when Star Wars and Scary Movie collide?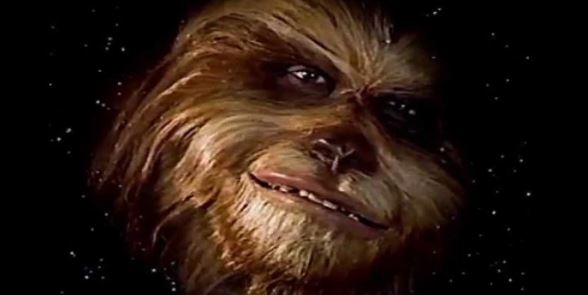 Another exciting development in the Star Wars Galaxy has just come to our attention here at
JediRobeAmerica.
..
Great News for Star Wars fans who also love a helping of the Scary Movie shenanigans for some light entertainment. The creators of film parodies Scary Movie, Epic Movie and Disaster Movie have announced their next big screen target will be Star Wars.

"And the name of it?" I hear you ask... Believe it or not, it's going to be called Star Worlds Episode XXXIVE=MC2: The Force Awakens The Last Jedi Who Went Rogue.

Sensitive Star Wars fans better have on a thick skin before this film comes out, because Friedberg and Seltzer rarely pull any punches with their scripts.

Producer Paul Hanson has said: 'Jason and Aaron are a powerhouse duo who have proven time and time again that they are fully tapped into what audiences love. Their fearless take on pop culture has us beyond thrilled to tackle the world's most popular franchise with the two of them leading us into a galaxy far, far away.'

Now Star Wars is getting the silly treatment full throttle, and it's been a long time coming, considering how weird the sci-fi franchise is already.
No release date for Star Worlds has been scheduled yet.
Credit: Olivia Waring for Metro
But are we excited here at JediRobeAmerica? You bet we are!
Save
Save
Save
Save
Save
Save
Save
Save
Save